Possum Removal Bayswater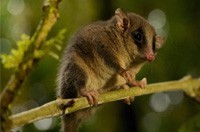 Possums are a common pest that can cause significant problems for homeowners and businesses. At Possum Removal Melbourne, we specialise in possum removal services, helping our customers to get rid of possums safely and quickly. Our team of experts has the knowledge and expertise to handle possum control as per the government regulations. We do whatever it takes to remove possums without causing any harm to them.
Why Do You Need Possum Removal Bayswater?
While possums may seem harmless, they can pose a range of dangers to homeowners. They can cause property damage by chewing on wires, wood, and insulation, leading to costly repairs. Additionally, possums can create a mess with their urine and droppings, leading to unpleasant odours and unsanitary conditions. Possums can also carry parasites that can cause health issues for you and your pets. For these reasons, it's crucial to seek professional possum removal services.
How Can We Help?
At Possum Removal Melbourne, we understand the importance of possum removal and the dangers it can pose to your home and family. We start with a thorough inspection of your property to identify the level of infestation and determine the best course of action. Then, we use humane methods to trap and remove possums and release them within a 50m radius of your property, in compliance with government regulations. In addition to possum removal, we also offer preventative measures to ensure that possums don't return.
If you need help with possum control in Bayswater, feel free to call 03 9021 3762 and schedule an appointment with us today.
We also offer all pest control services including wasp control, bees removal, Ant Pest Control and Rat Removal.