Possum Removal Blackburn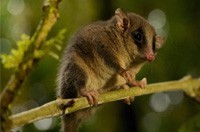 Are you tired of the thumping and scratching sounds in your attic at night? You might have a possum infestation. At Possum Removal Melbourne, we provide professional possum removal services to homeowners and businesses in Blackburn and the surrounding areas. Our team of experts has immense experience in the industry and is able to safely remove the possums without harming them.
Why Do You Need Possum Removal In Blackburn?
Possum infestation can cause serious problems for your property and health. Possums can damage insulation, electrical wiring, and wooden structures, resulting in costly repairs and replacement. Their droppings and urine can also cause unpleasant odours and health issues. Additionally, possums can carry parasites that can be harmful to both humans and pets. Don't wait until the damage is too severe – call us for prompt and effective possum removal services.
How Can We Help?
At Possum Removal Melbourne, we follow a comprehensive process to ensure the complete removal of possums from your property. We begin by conducting a thorough inspection of your property to locate all entry points and assess the extent of the infestation. Based on our findings, we will design a customised plan for trapping and removing possums. We use safe trapping methods and comply with government regulations by releasing possums at a safe distance from your property.
Call Us Today for Professional Possum Removal Services:
We don't just remove possums – we also take preventative measures to ensure they don't return. We offer our services at competitive prices and provide ongoing support to keep your property possum-free. Contact us today at 03 9021 3762 to schedule an appointment for possum control in Blackburn.
We also offer all pest control services Envirosafe, wasp control, bees removal, Ant Pest Control, Rat Removal.