Possum Removal Box Hill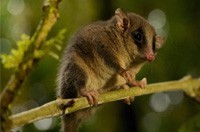 Do you hear strange noises at night or notice damage to your property? If so, you may have a possum infestation in your Box Hill home or business. While possums may seem harmless, they can cause substantial damage to your property and put your and your family's health at risk. That's where Possum Removal Melbourne comes in – our team of experts has been serving the residents of Box Hill and the surrounding suburbs for years. We use humane, non-toxic methods to capture and release possums, ensuring that your family, pets, and property are safe.
Why Do You Need Possum Removal in Box Hill?
Possums may seem harmless, but they can wreak havoc on your property. When they enter your home or business, they chew on electrical wires and cables, which can be costly to replace. They also leave behind a mess with their droppings and urine, making your space unsanitary and unpleasant. Additionally, possums can carry parasites that pose health risks to you, your family, and your pets.
How Can We Help?
At Possum Removal Melbourne, we have many years of experience in possum removal and prevention. We'll start by thoroughly inspecting your property to determine the extent of the infestation and where the possums are most active. Then, we'll strategically set traps to catch and release the possums within a 50m radius of your property, in accordance with government regulations.
If you want us to help with eliminate your possum problem and prevent future infestations, then call 03 9021 3762 to schedule an appointment with us today.
We also offer all pest control services including wasp control, bees removal, Ant Pest Control and Rat Removal.