Possum Removal Bulleen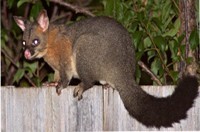 Possums may look cute and cuddly, but when they invade your property, they can cause serious damage and pose health risks to you and your loved ones. That's where Possum Removal Melbourne comes in. We have many years of experience in the industry and offer efficient possum removal services to the residents of Bulleen and the surrounding suburbs.
Why Do You Need Possum Removal In Bulleen?
The consequences of possum infestation can be dire – these nocturnal creatures can cause extensive damage to your property by chewing on wires, insulation, and wooden structures. They can also leave behind a mess of droppings and urine that can create foul odours and unsanitary conditions. Furthermore, possums are known carriers of parasites such as ticks and fleas, which can cause health issues for humans and pets alike.
How Can We Help?
At Possum Removal Melbourne, we conduct a comprehensive inspection of your property to identify the entry points and areas of infestation. Once we have assessed the situation, we use advanced trapping methods to capture the possums and release them back into their natural habitat, all in accordance with government regulations. We also take steps to prevent future infestations by sealing off entry points and providing advice on how to make your property less appealing to possums.
If you're struggling with a possum problem in your home or business, don't hesitate to contact us today at 03 9021 3762.
We also offer all pest control services Envirosafe, wasp control, bees removal, Ant Pest Control, Rat Removal.