Possum Removal Caroline Springs
Do you have possums in your home? Looking for possum removal in Caroline Springs? If yes, you can turn to Possum Removal Melbourne. We are experts in the industry and have been serving the residents across Caroline Springs and the surrounding suburbs for many years now. Our experts have the expertise, equipment and training to remove these creatures as per the government's guidelines.
Why Do You Need Possum Removal In Caroline Springs?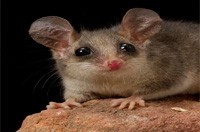 A possum infestation can have devastating effects on the health of the occupants. Ignoring to take necessary steps can lead to more problems, so you should act quickly. The possums will establish their nest very soon, and cause extensive damage to your property. Their droppings and urine can create extensive pungent odour, and make your home unpleasant to live in.
How Can We Help?
Our licensed possum control experts adopt the practices that are set by the Australian government. First, we will assess the property to determine the level of infestations as well as the vulnerable areas. Following this, we will set traps where the activities of possum are more. After catching the possums, we will release them within 50m radius of distance as per government's regulations.
Why Choose Us?
Expert Possum Removal
Tailored Solutions
Ethical Possum Management
Licensed Professionals
Comprehensive Service
Eco-Friendly Methods
Complete Peace Of Mind
Our possum removal services strictly adhere to Australia's regulations. With a deep understanding of the legal framework surrounding possum management, we only employ compliant and ethical methods. We prioritise the well-being of these creatures while resolving your concerns. By choosing us, you're opting for a solution that aligns with national guidelines and respects the environment.
If you need help with possum control in Caroline Springs, feel free to call 03 9021 3762 and schedule an appointment with us today.
We also offer all pest control services including wasp control, bees removal, Ant Pest Control and Rat Removal.