Possum Removal Caulfield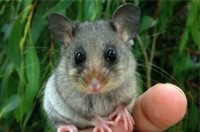 Are possums causing trouble in your property? While it may be tempting to take matters into your own hands, it is important to remember that possum removal is a difficult and regulated process that requires professional assistance to avoid legal issues. At Possum Removal Melbourne, we provide affordable and reliable possum removal services to households and businesses in Caulfield and the surrounding suburbs.
Why Do You Need Possum Removal In Caulfield?
Possums can pose a threat to your family, pets, and property. They are known to cause significant damage to buildings by chewing on wires, insulation, and wood, leading to costly repairs. Moreover, possums carry parasites such as fleas, ticks, and mites that can cause various health problems to humans and pets. Their frequent defecation and urine can also cause unpleasant smells and unsanitary conditions in your property.
How Can We Help?
Our team at Possum Removal Melbourne understands the importance of a humane and effective possum removal process. We begin by conducting a thorough inspection of the area to identify any presence of possums and their entry points. Our experts then utilise specialised equipment and eco-friendly solutions to safely trap and remove the possums from the site.
In addition to possum removal, we also offer exclusion techniques, such as sealing entry points and installing barriers, to prevent future possum intrusions. Our goal is to not only remove possums from your property but to ensure that they don't return. With our expertise and experience, you can have the peace of mind that your possum problem is handled with utmost care and efficiency.
Don't let possums cause any more trouble in your property. Contact us on 03 9021 3762 for affordable and reliable possum removal services.
We also offer all pest control services including wasp control, bees removal, Ant Pest Control and Rat Removal.