Possum Removal Chadstone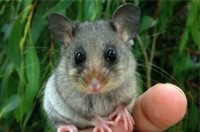 Possums are cute and harmless animals, but they can cause significant damage to your property and health when they take up residence in your home or business. That's why Possum Removal Melbourne is here to help. Our experienced team specialises in safe and humane possum removal services for homes and businesses in Chadstone and the surrounding areas.
Why Do You Need Possum Removal In Caulfield?
Possums can cause a variety of issues when they infest your property. They are known for their loud and disruptive behavior, including scurrying and hissing sounds, which can lead to sleepless nights. They can also damage your property by gnawing on wires and insulation, causing electrical hazards and structural damage. Possums can carry parasites, such as fleas and ticks that can harm your pets and family. Their feces and urine can also create unpleasant odours and pose health risks.
How Can We Help?
At Possum Removal Melbourne, we use humane and effective methods to remove possums from your property. Our process begins with a thorough inspection of your property to determine the extent of the infestation and the entry points used by possums to enter your home or business. Once we have identified the problem, we install specialised traps in strategic locations to capture possums. We then seal all entry points, including gaps and holes, to prevent possums from returning.
Call Us Today for Professional Possum Removal Services:
Don't let possums cause further damage to your property or health. You can call Possum Removal Melbourne 03 9021 3762 for safe and humane possum removal services. Our experts are available 24/7 to assist you with any possum problems and ensure that your property is free from possums.
We also offer all pest control services Envirosafe, wasp control, bees removal, Ant Pest Control, Rat Removal.