Possum Removal Cranbourne
For possum Removal in Cranbourne, you can count on the experts of Pest Removal Melbourne. Having been in the industry for many years now and with intense training, we have been serving the residences and businesses across Cranbourne and the surrounding suburbs with their possum removal needs. Our pest control experts will safely and humanely remove these marsupials from your property by strictly abiding by the rules set by the Government of Australia.
Why Do You Need Possum Removal Cranbourne?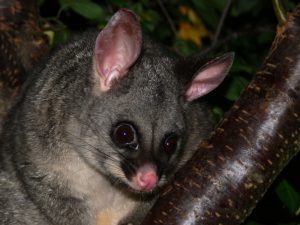 Possums live in hallowed trees in the forest, but this is not the case in the urban areas. Being excellent climbers, they climb up the trees, get into your home and establish their nests in roofs, attics, wall cavities and any secluded places, causing extensive mess and damage to your property. They also carry various parasites such as mites, ticks and fleas that may cause a lot of health problems to the occupants. Moreover, their urine and droppings create foul smell, making cleanup a laborious task. That is why we recommend the residents of Cranbourne to choose possum control service as soon as they notice the first sign of pest infestation.
How Can We Help With Possum Removal Cranbourne?
When you call us to help with possum removal, we will dispatch a team of pest control experts who will visit your property and evaluate the condition. Depending on the place of infestation, we will set up the traps in a secured way. Once the possums are caught, we will take the trap with us and release them within 50m distance of radius as per the regulations. In addition to alleviating the existing possum problem, we will also set barriers and seal all the entry points to prevent these creatures from coming back.
If you are interested in our possum removal services, we would like you to call 03 9021 3762 and schedule an appointment with us today.
We also offer all pest control services including wasp control, bees removal, Ant Pest Control and Rat Removal.