Possum Removal Croydon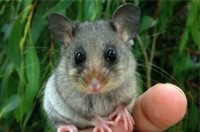 Did you notice any signs of possum in your property? Looking for a professional possum removal service in Croydon? If yes, you can trust the experts of Possum Removal Melbourne. With many years of experience in the industry, we will be able to offer tailored possum removal services based on the level of pest infestation in your property. Moreover, all of our rodent control experts are fully-qualified and abide by the laws imposed by the Australian government.
Why Do You Need Possum Removal Croydon?
Possums usually build their nests in attic, making it impossible for the occupants to detect their presence. They produce a large amount of urine and dropping which can stain the attic and make your entire home smelling terrible. They chew on the electrical and insulation wires, making the place very messy and causing extensive damages to your property.
How Can We Help?
When it comes to removing possum, we begin with thoroughly inspecting your property to determine their presence and nesting area. Then, we will set the live traps around your property wherever necessary. Once the possums are caught, we will take the trap and release it within 50m radius of distance as recommended by the government.
To know more about our possum control process, call 03 9021 3762 and speak to us today.
We also offer all pest control services Envirosafe, wasp control, bees removal, Ant Pest Control, Rat Removal.