Possum Removal Doncaster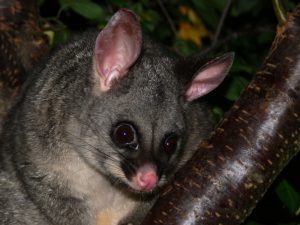 When a possum conquers your home, not only you have to deal with the animal itself, but also with the trouble it brings.  After making itself a nest, the possum will move around your house to scavenge for food, leaving unpleasant urine and dropping.  Here at Possum Removal Doncaster, we have been helping households and businesses across Doncaster with their possum removal needs. With immense experience in the pest control industry, we are able to trap and remove these marsupials as per the regulations imposed by the Government of Australia.
Adherence to Legal Requirements:
Despite being a nasty thing, possums play a vital role in preserving the flora and fauna of the country, which is why it is illegal to kill the animal in Australia. As per legal requirements, these animals should be trapped in a safe manner and released within 50 metre radius of distance where they are caught. This makes possum removal highly complex and laborious process. However, the experts at Possum Removal can handle the task for you.
How Do We Remove Possum From Your Doncaster Premises?
When you call us, we will visit your home and carry out a thorough inspection of your property to find out their nesting areas. As they tend to favour shed, garage, attics, crawl space and roof top, we will visually check these areas and set traps wherever needed. Once we caught the possum, we will either release it within your property or within 50m radius.
Possum Prevention & Protection:
Once we are done with our possum removal, we take required measures to prevent their future entry. We will assess your situation and determine the best way to secure your home. Of course, sealing all possible entry points is the only way to prevent their recurrence.
If you suspect the presence of possum in your home, don't wait to call our possum control experts on 03 9021 3762. Let's take care of everything in no time!
We also offer all pest control services including wasp control, bees removal, Ant Pest Control and Rat Removal.