Possum Removal Eastern Suburbs Melbourne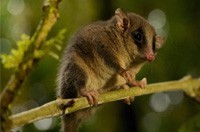 For quick and reliable possum removal in Eastern Suburbs of Melbourne – get help from Possum Removal Melbourne. We are the industry experts in Possum Removal, helping households and businesses across Eastern Suburbs Melbourne with their possum control needs. We have trained possum removal experts in Melbourne to help with your possum control needs. So, if you suspect the presence of possum in your property, don't wait to contact us!
Why Do You Need Possum Removal Eastern Suburbs Melbourne?
Possums can be a nuisance around the house or office. They cause severe damage to your property, and may be harmful to your health and pets. As possums are carriers of diseases, you should get rid of them as soon as possible. Our rodent control professionals are experienced in handling different species of possums and ensure fast relief from possum infestations.
How Can We Help?
As licensed possum control professionals, our team inspects your property to determine the possum infestation and provide tailored possum removal treatments using humane removal methods. If you have an infestation and need help from our possum control experts, call 03 9021 3762 to schedule an inspection today.
We also offer all pest control services including wasp control, bees removal, Ant Pest Control and Rat Removal.