Possum Removal Epping
Do you have possum infestation in your home? Looking for an expert who can help you with possum removal in Epping? If yes, you can count on Possum Removal Melbourne. We are the experts in the industry, serving households and businesses across Epping and the surrounding suburbs with their possum control needs. Our rodent control experts use the safest and approved possum removal techniques, so you can have complete peace of mind knowing that your property is in safe hands.
Why Do You Need Possum Removal Epping?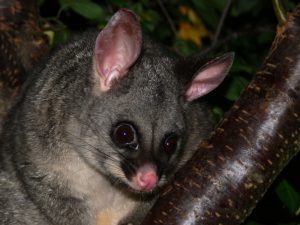 Possums are nocturnal animals, meaning that they stay more active during the night. When they get inside your property, they will establish their nest very soon and cause extensive damages eventually. If you fail to take necessary steps after witnessing their activities, these marsupials will grow in number in a short span of time. They will steal your pet's food and even spread diseases to them. Possums also carry a lot of parasites that spread dangerous diseases to humans as well. Above all, their fecal matter and urine create unpleasant and foul smell, making your home unsafe and unhygienic for you to live in.
How Can We Help?
As a protected species in Australia, possums should be dealt with carefully and removed without causing any harm to them. We are a licensed possum removal company and carry out the job in compliance with the government's regulations. First, we will visit your property to determine the level of infestation and set live traps in areas where the activities of possums are more. After catching them, we will take the trap along with us and release the possums within 50m distance of radius as recommended by the government. Our experts also take necessary measures to prevent them from returning to your property.
To know more about our possum removal services, call 03 9021 3762 and speak to our experts today.
We also offer all pest control services Envirosafe, wasp control, bees removal, Ant Pest Control, Rat Removal.