Possum Removal Glen Iris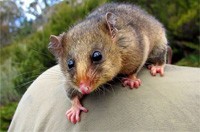 Possums are a common sight in Melbourne, and while they may seem harmless, their presence in your home or business can cause significant problems. At Possum Removal Melbourne, we offer possum removal services to households and businesses in Glen Iris and the surrounding suburbs. With the thorough understanding of the habits and habitats of Possums, we can quickly get rid them of from your property.
Why Do You Need Possum Removal In Glen Iris?
Possum infestation can lead to various consequences that can be dangerous to your family, pets, and property. These creatures can cause significant damage to property by chewing on wires, wood, and insulation, leading to costly repairs. Possums also defecate frequently, and their droppings can cause foul odours, unsanitary conditions, and the risk of disease transmission. Additionally, possums can carry parasites that can pose a threat to human health.
How Can We Help?
At Possum Removal Melbourne, we understand the importance of possum removal and offer reliable and efficient possum removal services to help our customers get rid of possums safely and quickly. Our process begins with a thorough inspection of your property to identify the level and place of infestation. Our team will then set traps in areas where possum activity is high, and once we have caught the possums, we will release them within 50m radius of distance as per the government's regulations. In addition, we will also advise you on ways to make your property unappealing to possums and provide ongoing support to ensure that your property remains possum-free.
If you need help with possum control, don't hesitate to contact us at 03 9021 3762. We are available to answer any questions you may have and schedule an appointment for our experts to inspect your property and provide a customised solution.
We also offer all pest control services including wasp control, bees removal, Ant Pest Control and Rat Removal.