Possum Removal Hampton Park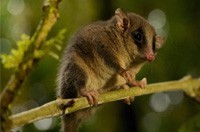 If you suspect the presence of possums in your roof or attic, you can trust the experts of Possum Removal Melbourne to get rid of this creature from your property. We have the most reliable team of professionals who specialise in possum removal. Serving the residents across Hampton Park and the surrounding suburbs, we follow the best practices and remove the possums from your home as per the government's regulations.
Why Do You Need Possum Removal Hampton Park?
Possums are messy, noisy and active at night. Their urine and droppings create pungent odour, making the home unhygienic to live in. In addition, they also cause a lot of stains on ceiling, and chew and gnaw on electrical wiring and timbers. Possums also carry a lot of parasites which might cause health complications to the occupants.
How Can We Help?
When you choose us to help with possum removal, we will begin with inspecting your property to determine the level of infestation and the areas where the activities of possums are higher. Then, we will set up traps around the property to catch the possums. Once the possums are trapped, we will release it within 50m radius of distance as recommended by the government.
If you have any question about our possum control process, call 03 9021 3762 and speak to us today.
We also offer all pest control services Envirosafe, wasp control, bees removal, Ant Pest Control, Rat Removal.