Possum Removal Hawthorn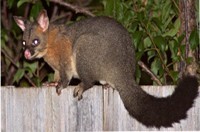 Proper removal and transfer of possums is crucial, as extermination of possums is illegal in Australia. If you suspect a possum infestation in your vicinity, contact the team at Possum Removal Melbourne. We provide cost-effective possum removal services to households and businesses across Hawthorn and surrounding suburbs, ensuring utmost safety and care during the removal process.
Why Do You Need Possum Removal In Hawthorn?
Possums do not directly harm humans, but their droppings can carry bacteria that may trigger various health concerns in you and your pets. They may also be aggressive towards pets if they enter your home and can carry parasites such as ticks and fleas. Their communication through annoying sounds can cause sleep deprivation. In addition, they even steal and contaminate food products with their saliva and urine.
How Can We Help?
When we arrive at your premises, our team will inspect possible possum infestation sites, checking for entry points and hiding areas. Based on our findings, we will create a possum removal plan and set up innovative traps to catch possums. If you have a dead possum on your property, we will inspect your property thoroughly, including the inside roof, to eliminate it immediately.
At Possum Removal Melbourne, we prioritise safe and humane possum removal practices, ensuring that possums are carefully removed and relocated. Contact us today at 03 9021 3762 to have your property possum-free in no time.
We also offer all pest control services including wasp control, bees removal, Ant Pest Control and Rat Removal.