Possum Removal Mont Albert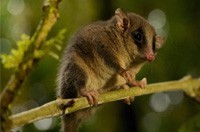 When possums invade your property in Mont Albert, it's time to approach a professional possum control company. Possum Removal Melbourne is your trusted partner, offering possum removal in Mont Albert and the surrounding suburbs. We effectively address possum infestations using humane methods and ensure lasting results, giving peace of mind to our esteemed customers.
Why Do You Need Possum Removal In Mont Albert?
Possums may appear harmless, but their presence can lead to various problems. These nocturnal creatures have a knack for causing damage by chewing on wires, insulation, and building materials. This can result in costly repairs and even pose fire hazards. Additionally, their droppings and urine can create unpleasant odours and compromise the cleanliness of your living or working space. Possums can also carry parasites and diseases, putting the health of you, your family, and your pets at risk.
How Can We Help?
It's important to note that elimination of possums should be handled by professionals This is because possums are protected wildlife in Australia. We are a licensed possum catcher and use ethical methods to get these animals rid of your property.  First, we will inspect your property and set live traps in areas where possum activities are more.  After trapping the possum, we release them within a 50m radius of your property as per the legal requirements.
Take control of your Mont Albert property and eliminate possum infestations by contacting us today at 03 9021 3762.
We also offer all pest control services Envirosafe, wasp control, bees removal, Ant Pest Control, Rat Removal.