Possum Removal Noble Park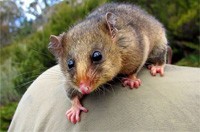 Looking for possum removal services in Noble Park? Look no further than Possum Removal Melbourne. Our team of experts has been serving the residents of Noble Park and the surrounding suburbs for years, and we have the necessary materials and training to capture and release possums in compliance with government guidelines.
Why Do You Need Possum Removal Noble Park?
Possum infestations can have a detrimental impact on your health and property. Possums can establish their nests quickly and cause significant damage by chewing on wires and cables. Their droppings and urine can also create unpleasant odours and stains that make your home unlivable.
How Can We Help?
At Possum Removal Melbourne, we are licensed possum removal experts who follow the Australian government's recommended practices. We will assess your property to determine the level of infestation and the areas where possum activity is most prevalent. Then, we will set traps around your property and release possums within a 50m radius of your property in accordance with government regulations.
If you need help with possum control in Noble Park, call us today at 03 9021 3762 to schedule an appointment.
We also offer all pest control services Envirosafe, wasp control, bees removal, Ant Pest Control, Rat Removal.