Possum Removal Richmond
If you are in need of possum removal in Richmond, Possum Removal Melbourne is your go to company. We have the most experienced pest control experts who have been providing possum control and removal services to residences and businesses across Richmond and the surrounding suburbs at competitive prices. Our possum removal specialists are extensively trained to trap and remove these rodents in compliance with the regulations set by the Government of Australia.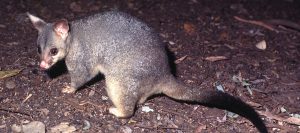 Why Do You Need Possum Removal Richmond?
Possums often conflict with people in the quest for food and shelter. They are considered to be nuisance as they cause property damage and annoyance to the occupants. These marsupials get into trash cans, build their nests inside your home's attic and eat away your garden. Their droppings and urine create foul odours, making cleanup a laborious job. Possums also carry parasites such as fleas, mites and ticks which can get into your home and cause a lot of health issues. All these aspects make possum removal necessary. Here at Possum Removal Melbourne, we only deploy ethical methods to get rid of these creatures from your property.
How Can We Help?
We will begin with carrying out a complete inspection of your property to estimate the level and place of infestation. Then, we will set up the traps in the secured area to catch the possum. When the possum is trapped, we will release it within 50m radius of distance as per the government's regulations. In addition to removing the existing possums from your property, we will also take necessary measures to prevent them from coming back. Our experts will also advise you on the ways to make your property unappealing to the possums.
If you need help with possum control in Richmond, feel free to call 03 9021 3762 and schedule an appointment with us today.
We also offer all pest control services including wasp control, bees removal, Ant Pest Control and Rat Removal.