Possum Removal Ringwood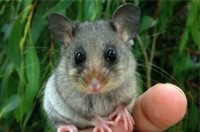 Are you sharing your home with a possum living in your roof? Looking for a company offering possum removal in Ringwood? If yes, you can count on Possum Removal Melbourne. We have many years of experience in the industry and been serving the residents across Ringwood and the surrounding suburbs with their possum control needs. Our experts have the permits to remove these pests as safely and humanely as possible.
Why Do You Need Possum Removal Ringwood?
Possums are nocturnal and they remain active during the night. It feeds on leaves, fruit and vegetables from your garden, and food from your pantry. Sometimes, it even fights with your pets, chews through insulation and electrical wiring, and also causes health risk to the occupants. They will also produce a large puddle of urine with strong pungent odour which might spread all over the home.
How Can We Help?
Having a possum in the roof is disruptive. Luckily, our possum removal experts can get rid of this creature from your property without harming them. Our experts will begin with thoroughly assessing your property to identify the level of infestation and set up traps wherever necessary. Once the possums get trapped, we will take them and release it within 50m radius of distance as recommended by the Australian government.
If you would like to work with our rodent control team, feel free to call 03 9021 3762 and discuss your pest control requirements with us today.
We also offer all pest control services Envirosafe, wasp control, bees removal, Ant Pest Control, Rat Removal.