Possum Removal Seaford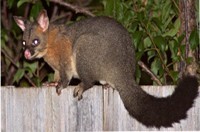 Possum Removal Melbourne offers efficient and humane possum removal services to businesses and residences across Seaford and the surrounding suburbs. Possums can be a significant nuisance when they take up residence in your roof, creating disturbances with their nocturnal activity and potentially causing costly repairs. Our team locates the possums' entry points and takes necessary measures to prevent their return.
Why Do You Need Possum Removal In Seaford?
Possums have the ability to climb and gain access to your house through chimneys, holes in eaves, vents, and loose roof tiles. They can chew through electrical wiring, insulation, and wood, leading to expensive repairs. Possums can also carry parasites that pose a risk to your health and that of your pets. Additionally, their rapid reproduction can result in an increased population, exacerbating the infestation.
How Can We Help?
When you contact us for possum removal services, we conduct a comprehensive inspection of your property to identify entry points and areas of susceptibility. We provide a written report outlining our findings and a tailored plan to address the infestation. Our team has extensive knowledge and experience in possum removal, and we comply with government regulations by releasing the possums within 50m of the property.
If you're tired of being disturbed by possums in your roof and want to ensure they don't return, contact Possum Removal Melbourne today at 03 9021 3762. Our team of experts will provide safe and effective possum removal services to help you get rid of possums for good.
We also offer all pest control services including wasp control, bees removal, Ant Pest Control and Rat Removal.