Possum Removal South Morang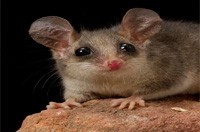 If you are struggling with possum removal, hire possum control experts from Possum Removal Melbourne. Being the industry leader in possum pest control in Melbourne, we have been delivering long-term possum control solutions to households and businesses across South Morang and surrounding suburbs. We know the importance of possum removal and provide fast and effective possum removal services to ensure safety and prevent future invasions. Our rodent control team is trained and experienced in possum control and can deliver a satisfying service.
Why Do You Need Possum Removal in South Morang?
Well, possums may appear cute and are not harmful. However, you are at risk when you clean their feces or urine. Their excreta is toxic, unpleasant, and extremely unhealthy for you. Also, possums are notorious for raiding trash bags and messing around your property. It's better to eliminate them at the earliest to prevent allergies and diseases and protect your pets from possum attacks.
How Can We Help?
At Possum Removal Melbourne, we provide you with customised possum pest control solutions for our customers. Our experts use advanced humane-friendly methods like trapping, and baits and develop a customised plan to address your concerns. If you need possum control in South Morang, call Possum Removal Melbourne at 03 9021 3762 today.
We also offer all pest control services Envirosafe, wasp control, bees removal, Ant Pest Control, Rat Removal.