Possum Removal Wheelers Hill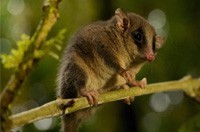 Possums are a common pest that can cause extensive problems for homeowners and businesses. They are known to cause property damage and spread diseases, making it crucial to remove them promptly. At Possum Removal Melbourne, we understand the importance of possum removal and the problems it can cause if left untreated.  With many years of experience and a team of pest control experts, we have been providing possum removal services to our customers in Wheelers Hill and the surrounding suburbs.
Why Do You Need Possum Removal In Wheelers Hill?
Possums can cause damage by chewing on wires, wood, and insulation, and can create a mess with their urine and droppings. Additionally, their presence can lead to unpleasant odours and the spread of diseases. That's why it's essential to seek professional possum removal services. We offer efficient and humane possum control to help our customers get rid of these creatures safely and quickly.
How Can We Help?
We start with a thorough inspection of your property to identify the level of infestation and determine the best course of action. Then, we'll set traps in secure areas to catch the possums, and release them within a 50m radius of your property. We use only humane methods to ensure that possums are safely removed without causing any harm. In addition to possum removal, we also offer preventative measures to ensure that possums don't return.
If you need help with possum control in Wheelers Hill, contact Possum Removal Melbourne today at 03 9021 3762.
We also offer all pest control services including wasp control, bees removal, Ant Pest Control and Rat Removal.